Interview with Isco Alarcn in MARCA
Q. What happened?
R. What I am going to tell you is strong. I told him that he was the most deceitful person I had ever met in the world of football and he attacked me. He came towards me, he grabbed me by the neck, we moved apart and they had to separate us completely. As you will understand, after that, I did not want to continue there under any circumstances. And although I was sorry, because I had a very good relationship with my teammates and the fans treated me wonderfully, I couldn't be comfortable in a club where the sports director attacks me and nobody speaks up or apologizes. Not because of the aggression, not because of all the lies he was leaking. So I forgave my contract and left.
Q. This happened in the club offices?
R. This happened after a training session, on the way to the locker room.
Q. And how do you react when a sports director grabs you by the neck?
R. Well, first of all, move him away and then the security separated us completely. I know that both Monchi and the club were going through delicate moments, but overcoming the barrier of violence is not something that could be let go. I was happy at Sevilla, I was always playing and although we were going through a difficult sporting moment, I was convinced that we were going to get ahead, as we have in the end. But it is not as it is being said in many places, especially in the Seville press, where it is said that I got off the ship. Not much less. That is not in my mentality. I have been at Real Madrid for many years and I have never given up, I have always tried to fight for a place, sometimes I have succeeded, other times not… But getting off the boat in this life, never.
Q. When you get home… What is that moment like?
R. I went home very hurt, because in the end… I went to the club because Lopetegui had called me, telling me that he loved me, that he loved me, that there was a good team… And I was delighted. I lowered my salary four times compared to what I earned at Madrid and when I arrived, people from the club told me that Monchi did not agree with my signing. I went with the idea of ​​playing with the coach who has always bet on me and of winning over people who weren't so confident, but this happened… So, imagine how I got home afterwards. I had been in Seville for four months, after a move with three children… And then you suddenly see yourself with doubts about what will happen, where we are going to go, the schools… It is complicated, but you have to be strong and look ahead.
Q. Have you cried over all this?
R. I have not cried. I am very sorry, but I feel that I have had a privileged career, I have really enjoyed football, I have won many titles… This is a sport that I am passionate about. What makes me sad? S. That I have felt disappointed? Also. But I am aware of my privileged situation and that there are people with truly serious problems. I try to focus on that. I am 31 years old and I still have the desire and enthusiasm to continue playing and I am working for it.
Q. And after this… The winter transfer window arrives, you are about to sign for Union Berlin and it breaks on the last day. what happened?
R. Buff… In the end it's going to seem like I'm just making excuses.
I arrived in Berlin with everything closed and in 15 minutes they changed half of the things in the contract
P. Don't worry, we're going to talk about everything.
R. I am to blame for many things, for having let myself go on some occasions, for giving up even in training because I felt overwhelmed, but what happened in Berlin… It was tremendous. At four in the afternoon on the last day of the transfer market, they call me and tell me that they have a team for me.
Q. Your name is Jorge Mendes, who is your agent, right?
RS calls me and tells me that he has Union Berlin, from Germany, with a very good offer until the end of the year with the option of a 1+1. I told him that I would call him in five minutes and I began to look around a bit and consult. They were doing very well in the Bundesliga, they were in the Europa League, the contract was good, the project looked good… So I accepted. They sent me the contract and I forwarded it to my lawyer. All in order. I packed my suitcase and traveled to Berlin alone, since in four hours it was impossible to organize the move for the whole family, with two such small children… And when I arrived, a person from the club received me. It was all done. I take the photos, a greeting to the camera… The typical thing. And we made an appointment for the next day to do the medical examination.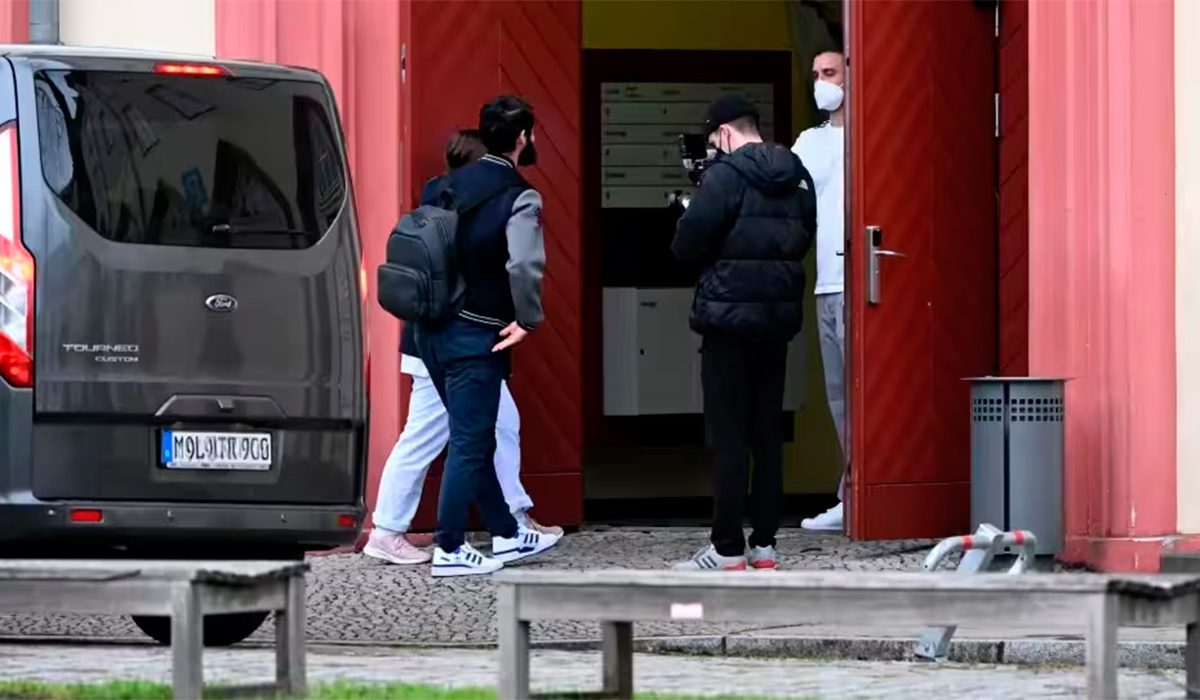 In the morning, in the car to the hospital, they tell me: "In the end we can't register you in Europe." And he answered: "Do you tell me now?" His answer was that they tried to the end and that it couldn't be, so good… The medical examination passed, which passed, although many people questioned it… A rather absurd question, since the Sevilla doctors can confirm that my physical state at that time was one of the best of my career. The fact is that I pass the recognition and on the way to sign the contract they call me again. "Hey, in the end it's not this amount… It's less." And I, for the second time, once again accept those changes that were not in the pre-agreement for which I flew to Germany. But after ten minutes, they call me a third time saying that the amount for the coming season is not that of the contract either and that it must be reviewed. And I stood up. I traveled with great expectations and enthusiasm to a team that plays in the Europa League and in fifteen minutes they had changed half of my contract. Contract that was accepted and reviewed by both us and them. It was disrespectful. I am not 18 years old, nor is this the first contract I have signed, so I said that this is not how I signed. If all this had happened in twelve hours in Germany, in a year I don't even want to think about it… I told them that I was very sorry and that I was going back to Spain, that what was happening was not serious.
Q. And he turned.
R. Yes, I turned. And there I felt that after everything that had happened I needed to disconnect, clear my head… Mentally I was not prepared for another move, another project… I felt that I needed to stop, do therapy, order my mind, order my life, my thoughts…
Q. I understand that you put yourself in the hands of a psychologist.
RS It is important to have professionals who can give you tools to know how to manage your feelings, the conflicts you have with yourself and the people around you, with your profession… And well, there I am.