QUESTION. Are you always this smiling?
ANSWER. Off the field, it is possible. I have no reason not to. My motto in life is humility and normality. It's what my parents have taught me since I was little. I am privileged because I have a good life and that is why I like to give back to the community a lot of what people and football give me. I have grown up in a different environment than the one I can have now, but the true wealth is in other things. For me family is the most important thing.
Q. Are you still going through Sierra Leone?
R. When I can yes. I have my foundation there and I always try to give back to society everything it has given me. I am privileged.
Rüdiger lives these days between late-night shakes and the Koran. The German defender strictly complies with one of the most important precepts of Islam, Ramadan. No water or food during the day, so the more than 20 people who work on the Under Armor photo shoot and the journalists present are very careful not to show ourselves to the Madrid footballer with a bottle of water, a coffee or a sandwich. The player's personal team has organized everything and has set up a room so that those in charge of the photo shooting can eat at ease without being seen by the Real Madrid player. "Calm down, everything is fine," insists Rüdiger, a footballer who breaks with all the stereotypes that stars are supposed to have. "I'm one more here, I tell him all the time," says the German player, who doesn't want his habits to alter the rhythm of everyone else.
Q. Does Ramadan change a footballer's pace a lot?
R. Not me, I'm used to it. I don't eat or drink anything, I stick to it to the letter. It's not easy, but you train, you examine the head and you end up doing it. It is one of the main weapons that I have, the mentality, and in the end complying with Ramadan is not a problem for me.
Q. Have you had to speak with Ancelotti or Pintus to implement a protocol?
R. I speak with the nutritionist, that is the most important thing. Knowing what I have to eat, how much I have to drink… If I talk to Pintus, he's going to make me run and I'm going to listen to him, so I better talk to the nutritionist [risas].
Q. How many times do you pray a day?
A. Now five.
In fact, the photo session is interrupted for the player to attend the afternoon prayer, the Asr. In an adjoining room, he has prepared the Rihal, the rug used by Muslims for prayer.
Ancelotti is the best, period, although I wouldn't want to be in his position
Q. And how is your life in Madrid?
R. Well, very good, really. I am happy in Spain, with the people, with the culture here, with the way of life that you have… The people are very friendly and hospitable. And then if you want to be on your own, you can too, you go to a restaurant and it's not overwhelming, people don't jump on you… There's respect. And then there is the club, my teammates, the staff… Everything is perfect.
Q. Do you like to go out in Madrid or are you like Kroos, who stays at home all day?
R. [Risas]. I'm a bit more open… I like to mix with people and learn the culture of the country. I like to get out there a bit and see what's up. It seems to me that it is to have a little respect for the people and the country in which you live.
Q. You will have noticed that people love you very much.
A. Of course, I don't know why they should hate me… I am a very positive person and it is true that although sometimes you play badly, people appreciate that I give everything on the field and that I give everything for the shield. And that will always be so.
Q. So, can we see you walking through the Plaza Mayor or the Royal Palace?
R. Let's see, through the most central areas, I have gone by car to see them. For the areas through which you can go by car, of course. But now that the weather is better and that I've been here for a while, I'm going to take a walk. For me, with this weather, I am already in summer.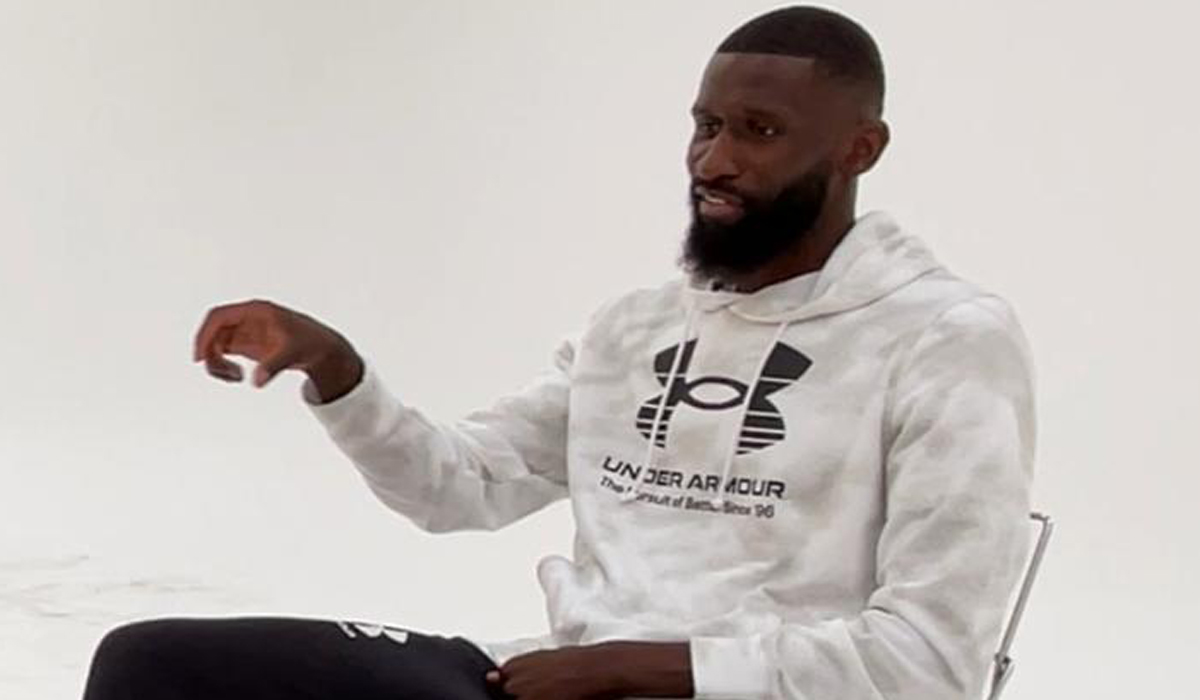 Q. In that, over time, you have gained a lot. Nothing to do Madrid with London…
R. There's no need to argue about it… In the morning the sun shines on you and… I think that's why people here are happier and more relaxed. I love this.
Q. What analysis do you give me of the season?
R. In LaLiga we have to continue, but it is not in our hands. But the rest is fine. We are in the Cup final after a spectacular comeback at the Camp Nou and the Champions League is the big goal, of course. Once we're in the quarterfinals…
Q. How did you experience the Camp Nou game?
R. It was a great game. All the players were spectacular and then Madrid's competitive gene came out on important days. I'm very happy for Kroos, because after almost ten years here he always told me that he didn't have the Cup… Let's see if we can win the final.
Q. Are you okay from your injury?
A. Yes, everything is fine. It was a little pain in the knee, but I'm available.
Q. How will the tie with Chelsea be?
A. It has changed a lot and I don't really know what to expect… It doesn't look much like the team I played for. I expect quality, because they are very good players, but I don't know what else we can find. It won't be an easy game, but we are Real Madrid.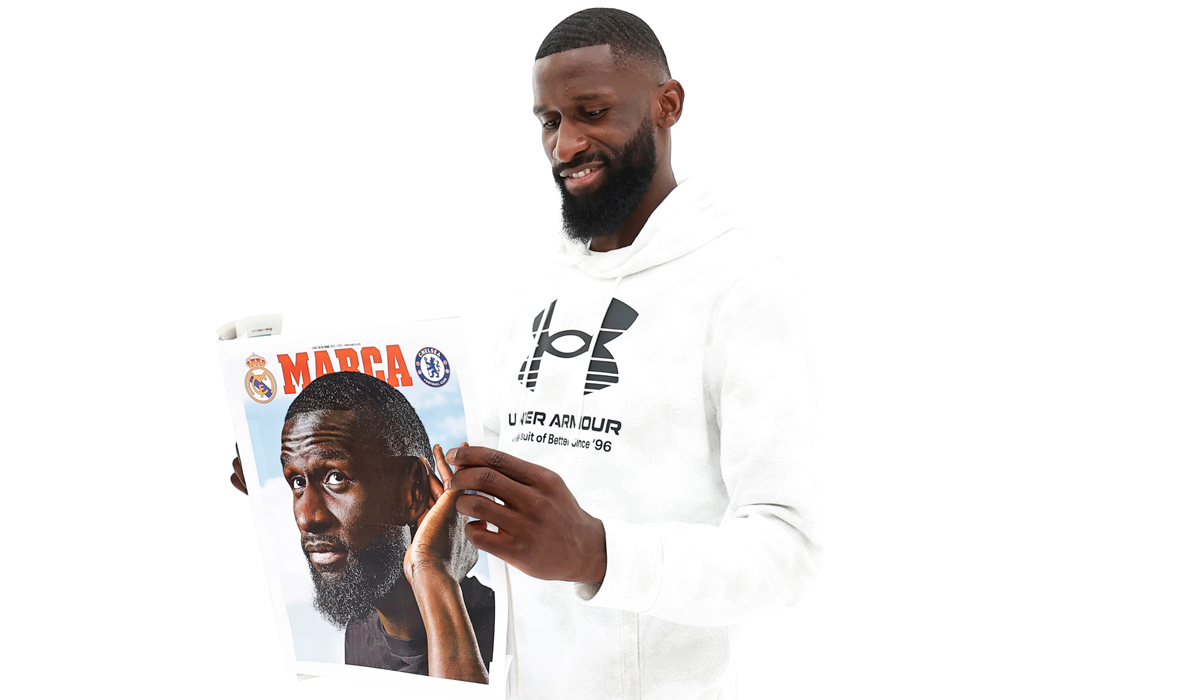 Q. Would you have preferred another rival?
R. I don't care and less at this stage of the competition. It would have been a great story to have played the final against them, of course, but on the field for me there are no emotions and I only think about winning. We are in the quarterfinals and anything can happen. The best thing is that being in Madrid we know how to play this type of game.
Q. Last year you scored at the Bernabéu. This season he has to do it at Stamford Bridge…
R. It makes sense, I will try to do my best. But that is work for Benzema, Vinicius and Rodrygo. My thing is to defend.
Q. Is it more difficult to defend in Madrid than in another team?
R. Yes. You have to be honest, it is like that. Here he does not defend himself like in other teams, so you have to be clear about your role in the team. And I know my role. And I have nothing to complain about in that regard. How am I going to complain if the club has been successful like this year after year! I go out to the field and do my job.